Interview
with life science researchers and stakeholders
Attractiveness of Microplate mesh seal for 96-well plate
Global Center for Science and Engineering
Doctor Nozaki
This is exactly what I was looking for!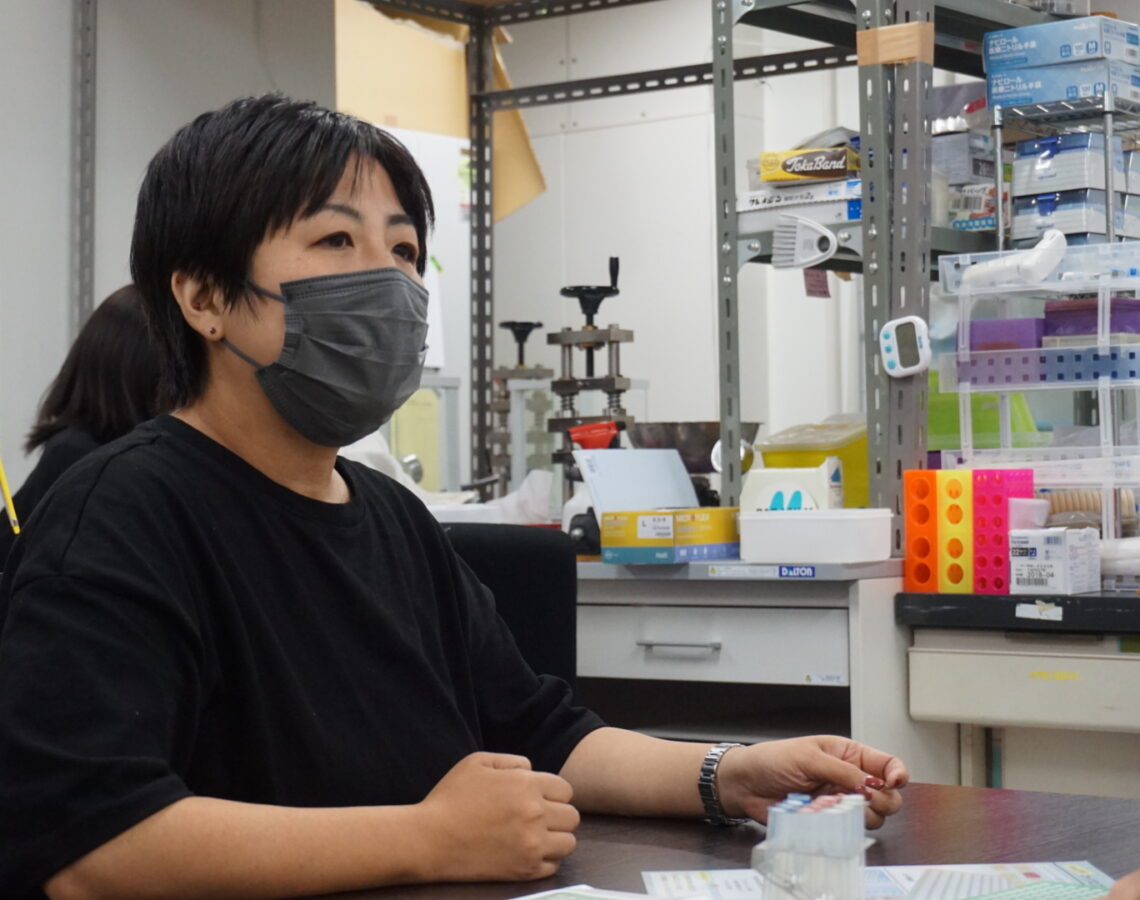 Doctor Nozaki
As soon as I saw the Microplate mesh seal from CSCRIE, I knew I was looking for a laboratory tool like this. But I wanted a mesh size of 70 um instead of 30 um. When I looked at the web page and applied for a sample, I asked if they could make a 70 um. I never thought they would make it!
Even samples are sterile packed and safe. I thought it was amazing. It is very easy to use with attention to details. The glue material, the way the mesh is applied, and the tension are just right, and the tension is not too strong nor too weak, so it is very useful in the research field. It is used for multiple applications such as pancreas, bone marrow, brain, spinal cord, and peripheral nerve (sciatic nerve), and the suspension of these tissues can be filtered cleanly without much loss.
*At that time, the mesh size was only 30 μm, and now 70 μm and 100 μm are also in the lineup.
Speed response from inquiry to prototype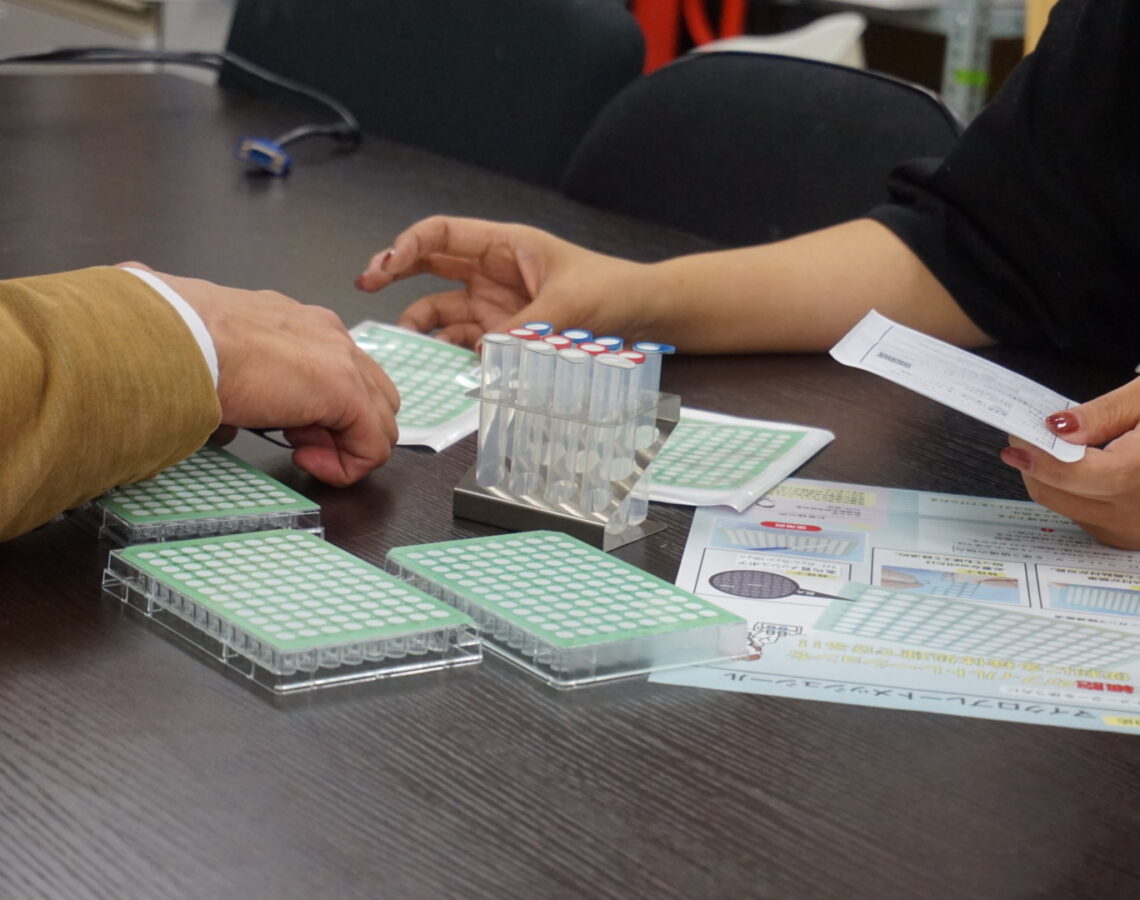 CSCRIE
I am happy to receive a good review. When I heard a voice saying "Can't you make 70 um?", I immediately thought I would try it!
Doctor Nozaki
I was surprised because it is rare to tell a manufacturer and get it done! There are many foreign manufacturers of laboratory instruments, but CSCRIE is physically close because of Japan, so I'm glad that you can handle it right away.
CSCRIE
Challenge & Speed is our motto. I think the prototype took less than a month.
I was surprised with a product that was more than I imagined.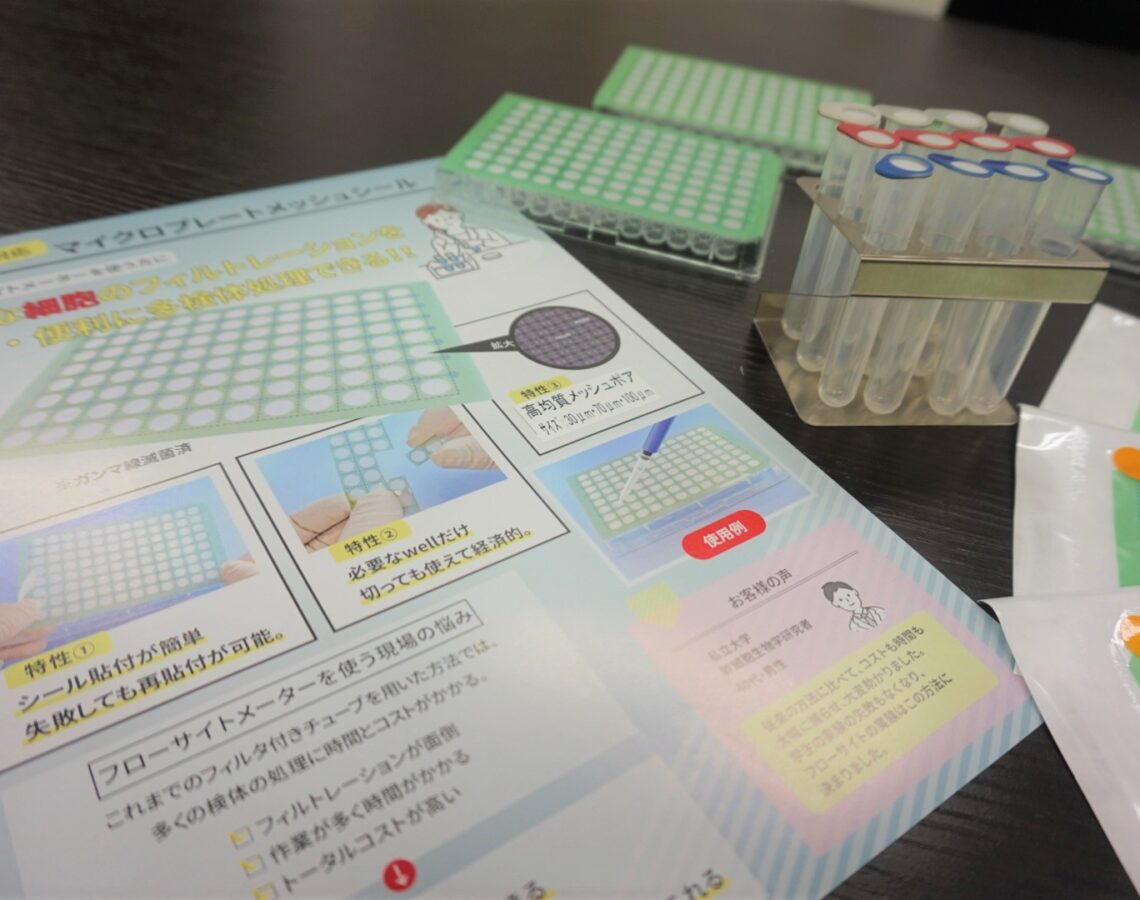 Doctor Nozaki
The prototype I received was more than I imagined. The liquid flow is good and easy to use. Until now, dropping a large amount of samples with 8-string pipette didn't work and the samples were leaking out, but now we can do it with this mesh seal from CSCRIE. We can cut costs and time. I feel much better now. It is very helpful because we can process many samples efficiently. Our lab uses these mesh seals, so our staff and students are used to them. So, if they are working in another lab, they will be in trouble if they don't have this. (haha)
Other manufacturers are making various efforts, but this product is the best. It was unlikely. When I first found it, I thought I had to buy it in bulk.
It is hard to work together with the manufacturer, so I am really pleasantly surprised this time.
We would like to continue to cooperate and make various products.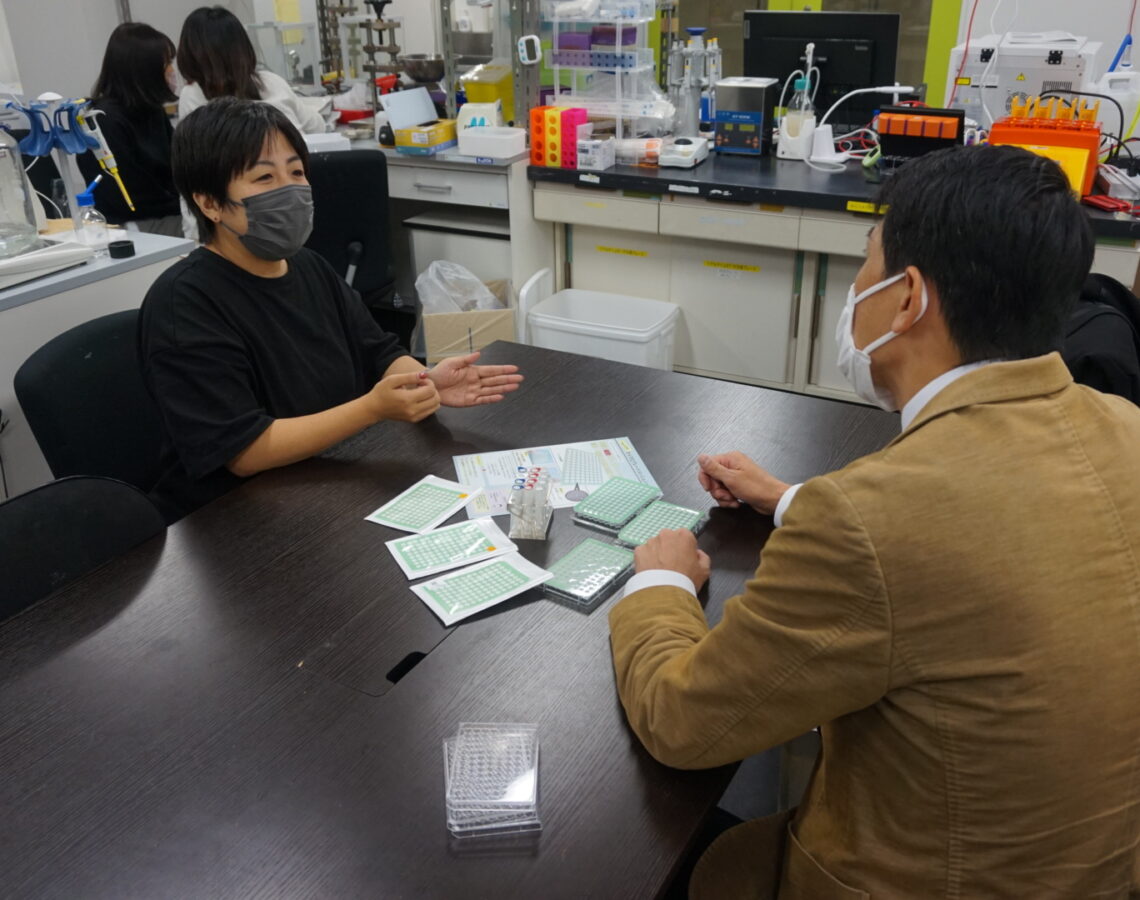 CSCRIE
Because it is a niche, the competition principle does not work and it is often not improved, so I want to change it. Are there many researchers who are in trouble?
Doctor Nozaki
They are in trouble. That's why researchers often make their own products and don't consult with manufacturers. There are many researchers who go to home centers or 100 yen shops to make materials and make their own. That's why I was so happy that you handled the trial production this time. In addition, since there are more materials and laboratory equipment to choose from than in the past, I would like to discuss these issues and work on various combinations.
CSCRIE
We are a little over a year old.
I would like to try many other things in cooperation with you. Thank you for your continuous support!
Doctor Nozaki
I also thank you for your continuous great support!
About the interlocutor and the introduced product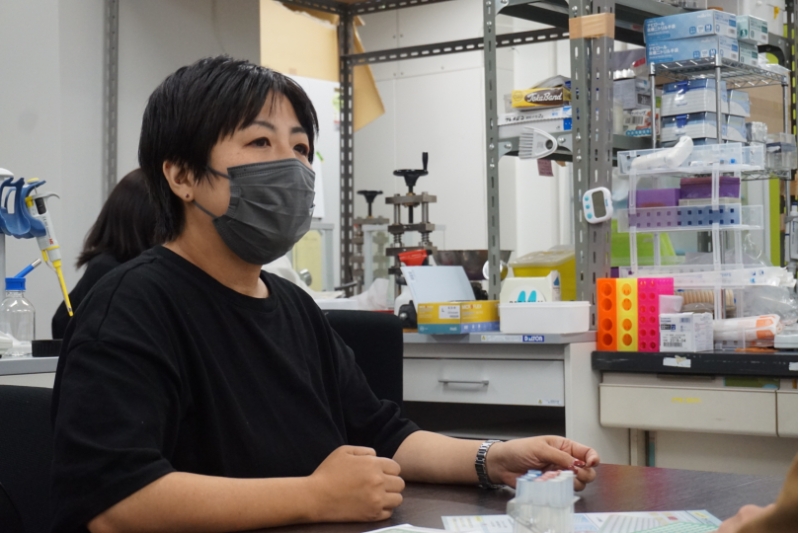 Interlocutor: Ms. Chihiro Nozaki
Affiliation: Global Center for Science and Engineering
Title: Associate Professor
Click here for the website

Research theme
1) How endocannabinoids contribute to the regulation of migraine and drug-abuse headaches, including the characteristic sex differences (funded by DFG Eigene Stelle grant).
2) Duality of cannabinoid CB2 receptors: Does CB2 activity promote or suppress neuroinflammation due to various neuropathies ? (funded by BONFOR grant and grants from repatriation development)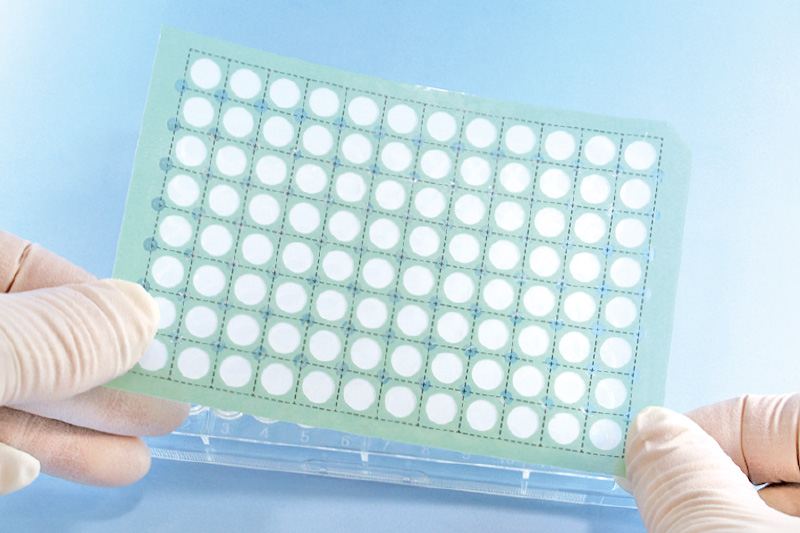 Introduced product: Microplate mesh seal for 96-well plate
Feature: Troublesome filtration of cells can be easiliy and conveniently processed with multiple samples.
CONTACT
0774-29-9037
Weekday 8:30am - 5:30pm
as Japan time